An Appliance Repair Service Tailored To Your Needs And Budget
Wavecrest is a family owned and operated appliance repair company serving Palm Beach county and northern Broward county.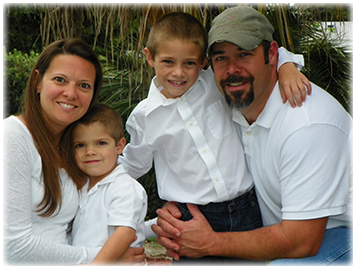 We have been factory trained by major appliance companies including Whirlpool and General Electric, and we specialize in Monogram, Profile and GE products. We have over 20 years of service experience. We are licensed and insured and fully capable of handling all of your appliance repair needs.
We offer honest, reliable service that you can depend on.
In today's modern life, we are surrounded by technology and appliances that make our lives easier and more convenient. We know when one of your major household appliances breaks down, it can throw your life into complete chaos. Did you step in a pool of water on your way to the coffee machine in the morning? Does your fridge fail to cool the food properly? If so, forget about whatever plans you had for the day! Now, you have to find someone you can count on for a fast, reliable, and efficient appliance repair service. Southeast Florida we have the perfect solution for you – Wavecrest Appliance Service.
No matter what appliance has given up on you or whether the issue is big, small, or unknown, Wavecrest Appliance Service will handle it in a timely, efficient, and reliable manner. Our experienced and certified technicians are trained to take care of all aspects of the appliance repair you need. You can expect from us a quality service and customer-oriented approach, and a total commitment to attaining your complete satisfaction. We require our experts to go through annual trainings to stay on top of the newest innovations and developments in residential appliances.
Whether you need a refrigerator or oven repair service in Palm Beach or Broward counties, we are here to lend you a helping hand! We take pride in going above and beyond to give the highest caliber of appliance repair service while still offering market-competitive and budget-friendly rates. Above all, our goal is to ensure that you are pleased with the final result. We utilize our extensive experience along with the latest technology in order to provide our clients with reliable and cost effective solutions. As a licensed and insured company, we stand behind our work and back it up with a 90 day warranty.
Wavecrest Appliance Service is the right choice for anyone in need of a quality appliance repair, be it stove or refrigerator repair. You can rest assured that we have the knowledge, expertise, and skill set needed to finish the job right the first time! From oven to washer and dryer repair service, we have experienced it all and will help you every step of the way. No job is too small or too big for our adept and friendly technicians. We look forward to helping you with all your appliance needs! Call us now!
Contact a Truly Experienced Appliance Repair Expert at (561) 215-5209 Today!